Like
Several months ago, I had the great pleasure of speaking with Ann Louise Gittleman, an icon in women's health and nutrition. The topic, as you might have guessed, was modern thiamine deficiency. We dive right into why so many of us are deficient in thiamine and why so few of us, physicians included, consider thiamine as a culprit to illness.
Thiamine deficiency is quite possibly the most important vitamin deficiency of modernity. It causes a long list of ailments that can be easily remedied if you know what to look for. It is so important, that we wrote about it: Thiamine Deficiency Disease, Dysautonomia, and High Calorie Malnutrition and have hundreds of research articles and case stories on the topic published here.
Why is thiamine so important? Well, thiamine is absolutely fundamental to mitochondrial function, and if you don't know already, mitochondrial function is absolutely fundamental to everything else. The mitochondria take components of the foods we eat and convert that into biological energy or ATP. ATP then fuels cell function – all cell function. Diminished ATP capacity or output, as one might imagine, causes all sorts of problems, many of which underly modern illness.
If thiamine is that important, why isn't it among the first nutrients tested when illness sets in? That is a good question. Aside from the lack of economic drivers (why prescribe an inexpensive vitamin when you can prescribe an expensive pill), the only answer that makes sense is that most people think this deficiency is impossible without starvation or alcoholism. That is what the textbooks have told us for generations.
Since we live in an era of food abundance, where obesity reigns and where most foods are either fortified or enriched with some vitamins, it is difficult to imagine vitamin malnutrition. In reality though, many of the products we call food have been so adulterated that they carry with them more toxins and more calories than even the added vitamins can overcome. I have written about this on a number of occasions as well. Here is just one of those articles, but there are many more, if you search the website.
Or, you can just have a listen to this latest podcast here.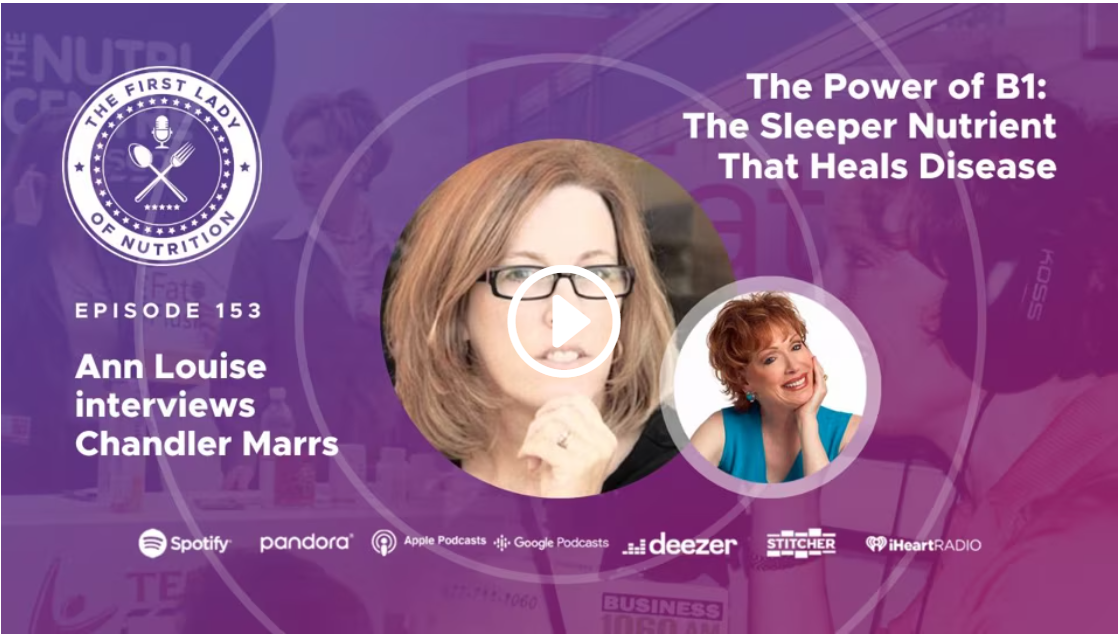 We Need Your Help
More people than ever are reading Hormones Matter, a testament to the need for independent voices in health and medicine. We are not funded and accept limited advertising. Unlike many health sites, we don't force you to purchase a subscription. We believe health information should be open to all. If you read Hormones Matter, and like it, please help support it. Contribute now.
Yes, I would like to support Hormones Matter.